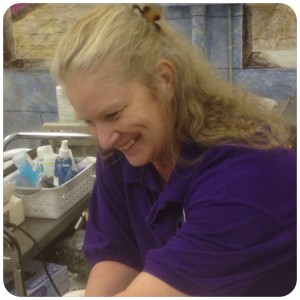 Gail Blom, MA, OTR, CHT, CLT is the founder and owner of Covenant Hand Therapy. With over 20 years of clinical experience, Gail brings a wealth of knowledge and expertise to our business. Gail received her BS in OT from the University of Illinois, and her MA from Texas Woman's University, with academic honors. She was Director of Hand Therapy at the prestigious University of Chicago Hospitals and Clinics, and has served in clinical, management and ownership roles at other clinics throughout her career. She is an open and approachable employer, treating her staff with fairness and respect.
Gail has taught as an adjunct instructor in the OT program at TWU, and she is a former member of the Texas Board of OT Examiners, appointed by then-governor George W. Bush. Gail teaches hand therapy continuing education courses both regionally and nationally, and she is known throughout Texas as a mentor to other hand therapists. Gail has been a Certified Hand Therapist since 1993, and she added expertise in lymphedema treatment to her list of accomplishments, with Vodder Certification in Manual Lymph Drainage. Gail's reputation as a knowledgeable, results-oriented therapist is perfectly complemented by her friendliness, her kindness and her concern for every patient we treat.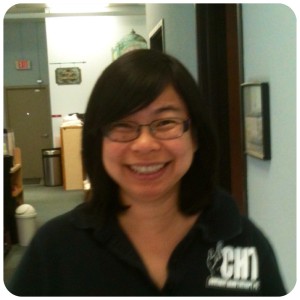 Nideo (rhymes with "video") Phongpaichit, MOT, OTR, CLT has been an integral CHT employee since the clinic opened in 2002. Nideo has a wealth of healthcare experience; she was a physical therapist in her native Thailand, completed her Master of Occupational Therapy degree from Texas Women's University in 2005, and holds a degree in gerontology from UT Southwestern. Throughout her schooling, she earned many scholarships and volunteered her time to various educational and health organizations. Nideo's humor is rivaled only by her care for people and her organizational skills. Her helpful nature is appreciated by co-workers and patients alike.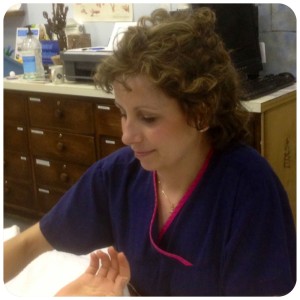 Kristin M. Keesey, OTR, CHT, CLT received her B.S. in OT from Texas Woman's University in 1995. She contributes to the clinic with 17 years of experience in upper extremity orthopedics. Kristin became a certified hand therapist in 2003, and began teaching hand therapy continuing education courses regionally with Gail. After completing the 160 hour lymphedema certification course through Dr. Vodder's School, she traveled to Washington D.C. to advocate for better funding for treatment and home care for lymphedema clients. Currently, Kristin assists with Texas Woman's University at Dallas interview process for entrance into the Occupational Therapy Masters program. Kristin is collaborating on  a series of articles on prevention of repetitive strain injury in musicians. The first was published in March 2013 in The Clarinet Journal. In addition to her therapy skills, Kristin is accomplished in working with fused and stained glass.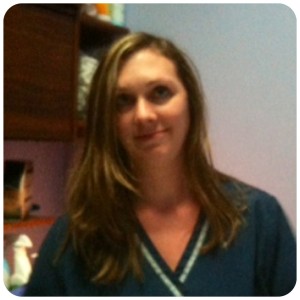 Vanessa Saurer, RMT, CLT joined CHT in 2009 as a licensed massage therapist. In addition to being a certified neuromuscular therapist, in 2010, she became a certified lymphedema therapist. Vanessa is currently advancing her studies by completing her Masters degree in Health Care Management at Dallas Baptist University. She has a special talent for creative problem-solving, which benefits our patients and staff. Her wonderful touch and caring personality make her a valuable member of our team.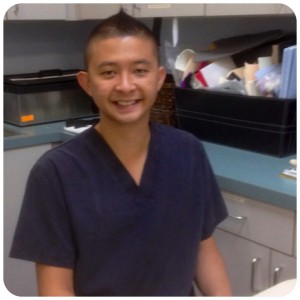 Oliver Serrano, OTR, CHT graduated magna cum laude from Louisiana State University in 2001 with a Bachelors of Science degree in Psychology. In 2003, he graduated summa cum laude with a Bachelors degree in Occupational Therapy from the Louisiana State University Health Sciences Center in Shreveport, LA. Oliver became a Certified Hand Therapist in 2009. He has ten years of hospital and outpatient therapy experience, with a focus on outpatient orthopedic rehabilitation, specializing in upper extremity injuries and custom splint fabrication. He is currently attending Texas Woman's University to obtain an Executive MBA with a certificate in Health Systems Management. In his spare time, Oliver enjoys playing basketball, sand volleyball, and kickball. He brings good energy and humor to the clinic; his enthusiasm for his work is evident to all.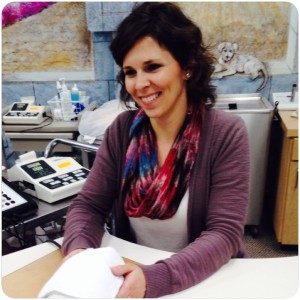 Abbey Mulder, MOT, OTR recently graduated with academic honors from TWU with a Master of Occupational Therapy.  In order to fulfill the requirements for her degree, she completed a student internship at Covenant Hand as well as a 3 month internship under a Certified Hand Therapist at a hospital-based outpatient clinic.  During her time at TWU, she was the Education Chair for the Student Occupational Therapy Association.  In August 2014, she had an article entitled "Effects of Video Modeling on Handwriting at a Montessori Preschool" published in a peer-reviewed journal.  Her Bachelors of Science degree is in Psychology from Grace University in Omaha, NE.  Abbey enjoys spending time with her active family; she has a husband, daughter, son, and German Shepherd.

Sarah R. (Sally) Stillings, PT, MPT, CHT joined Covenant in 2005, adding her expertise in physical therapy to the occupational therapy already offered at our clinic. She earned her Master of Physical Therapy degree at the University of North Carolina at Chapel Hill, and has specialized in upper extremity rehab since 1998. Sally has been a clinician, clinical coordinator, and facility director in a variety of outpatient orthopedic and hand therapy clinics. She received her Certified Hand Therapist designation in 2003. When you come in for therapy, don't let her calm, maternal nature fool you – with her broad experience and flexible approach, she is ready to handle anything!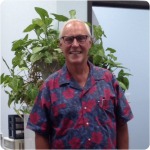 Bill Lutz, PT – bio coming soon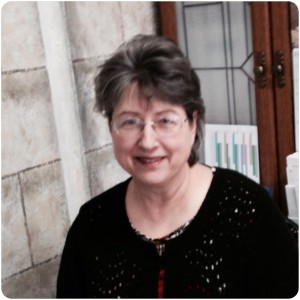 Marilyn Blume, a Baylor University graduate, is the insurance coordinator for our clinic. She brings a wonderful depth and breadth of experience to our organization, having worked in medical, university, engineering, and law firm settings. Her organizational skills and great attention to detail work hand-in-hand with her gift for creative problem-solving. Marilyn is an advocate for our patients with their health insurance companies, using her thorough understanding of Medicare law and insurance company regulations. A champion of dogs and an accomplished sailor, artist, and gardener, Marilyn keeps us both grounded and entertained.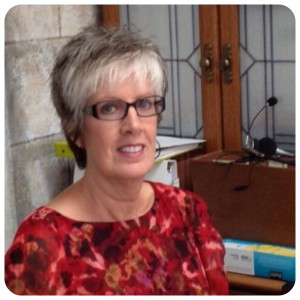 Becky Davis comes to CHT's front office staff after an illustrious and awarded corporate career in management. She brings energy and excellent work skills with a personal touch. Becky addresses general questions from our patients while scheduling appointments and managing insurance payments. Her skills are also shared in volunteer roles within her church and various non-profit organizations. Becky's son is a musician living back and forth between California and New York. Becky also has a sheltie named Sandy who greets her each afternoon.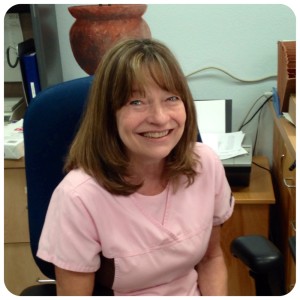 Ann Plank comes to us as a recent graduate from Collin College in Plano, TX certified as a Health Unit Coordinator. A native Texan, born in Dallas, she has lived most of her life here with her family. However, she spent a decade in the New England area where she enjoyed playing on a women's hockey team. She has a cheerful personality and positive attitude. With extensive experience in customer service, hospitality, and elder care-giving, Ann is a true asset for CHT.